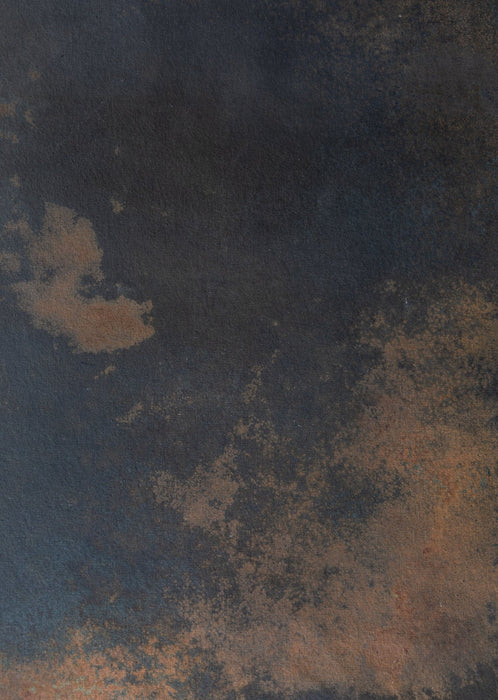 Sagittarius A* #0392 Heavy Metal Hand-Painted Flatlay Surface
Sold out
Original price
$136.00
-
Original price
$136.00
Named the day the first images of a  black hole were published. Similar in color and deep galactic colors of charcoal navy, muted oranges channels the mysterious.
Heavy Metal Studies are inspired by the beautifully gritty processes of oxidation and erosion yielding stand out patinas that wear the mark of time. 
Features & Product Info:
Flaylay (24"x35")

Heavyweight paint application 

2 lb

Finished with matte varnish to offer some water resistance and color fast quality.

Collector may notice intermittent brush bristles or concentrations of paint embedded in the final work. We engage in creative experimentation and do not claim or seek for perfection.
Shipping and Policies: 
Free shipping to all 50 states

International clients please inquire about shipping rates

All sales are final
"It seems that black holes like donuts."- Feryal Özel