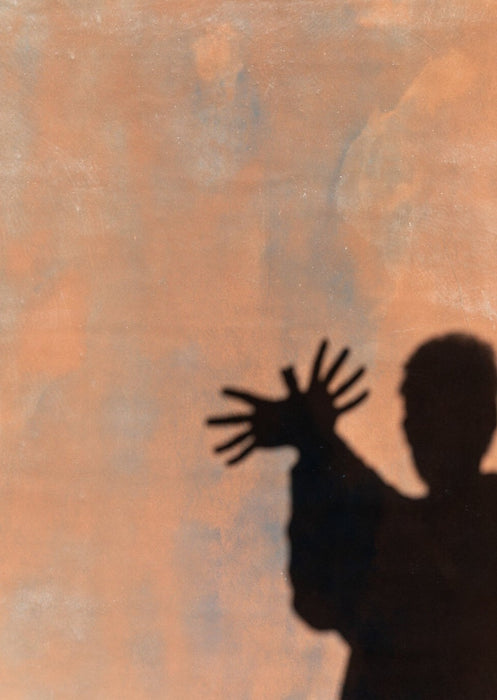 Retrograde #0073 // Large Hand-Painted Canvas Backdrop Painting
Sold out
Original price
$469.00
-
Original price
$469.00
Summer 2020 Collection // Retrograde #0073
Reminiscent of a storm on mysterious Mars. In a moment of inspiration Matthew submerged this backdrop in the mystical waters that surround Utah's iconic Spiral Jetty. The backdrop glistens and shoots beautifully both in color and black-and-white. Please note the canvas is very stiff on this backdrop.
Features:
Large (just shy of 6'7"x9'6") 12-ounce cotton canvas hand-painted by Matthew Peterson at Ultraviolet Studios, Utah
Detail photos feature bottom left, center, and top right portions of the listed backdrop, in that order. Any subsequent images highlight notable areas.
Handmade in the USA with imported and domestic products
Collector may notice intermittent brush bristles or concentrations of paint embedded in the final work. We engage in creative experimentation and do not claim or seek for perfection.
Shipping and Policies:
Shipping & Handling costs are calculated beginning at $60. If shipping costs exceed this minimum (whether due to weight, unique sizing, East Coast shipping, or orders requiring multiple packages), the client will be invoiced for the difference upon shipping.
Local pick-up is offered to our Utah-based clients
All backdrops are available for rent and/or purchase
All sales are final
"A blade of grass is commonplace on Earth; it would be a miracle on Mars. Our descendants on Mars will know the value of a patch of green. And if a blade of grass is priceless, what is the value of a human being?"- Carl Sagan