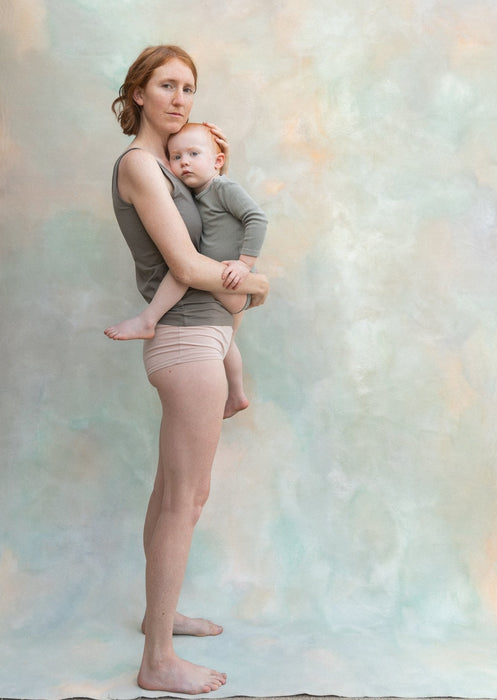 Sunrise #0221 // Large Hand-Painted Canvas Backdrop
Sold out
Original price
$469.00
-
Original price
$469.00
Ultraviolet Hand-Painted Canvas Backdrop // Sunrise #0221
Seafoam greens becloud warm vermillions for a bespoke backdrop that channels the eastern sunrise skies.
Features:
Large (5'11"x9'11") 12-ounce cotton canvas hand-painted by Ashley Thalman at Ultraviolet Studios, Utah
Detail photos feature bottom left, center, and top right portions of the listed backdrop, in that order. Any subsequent images highlight notable areas.
Handmade in the USA with imported and domestic products
Collector may notice intermittent brush bristles or concentrations of paint embedded in the final work. We engage in creative experimentation and do not claim or seek for perfection.
Shipping and Policies:
Shipping & Handling costs are calculated beginning at $65. If shipping costs exceed this minimum (whether due to weight, unique sizing, East Coast shipping, or orders requiring multiple packages), the client will be invoiced for the difference upon shipping.
Local pick-up is offered to our Utah-based clients
All backdrops are available for rent and/or purchase
All sales are final
"Until the philosophy which holds one race superior and another inferior is finally and permanently discredited and abandoned, everywhere is war. And until there are no longer first-class and second-class citizens of any nation, until the colour of a man's skin is of no more significance than the colour of his eyes. And until the basic human rights are equally guaranteed to all without regard to race, there is war. And until that day, the dream of lasting peace, world citizenship, rule of international morality, will remain but a fleeting illusion to be pursued, but never attained... now everywhere is war."- Haile Selassie