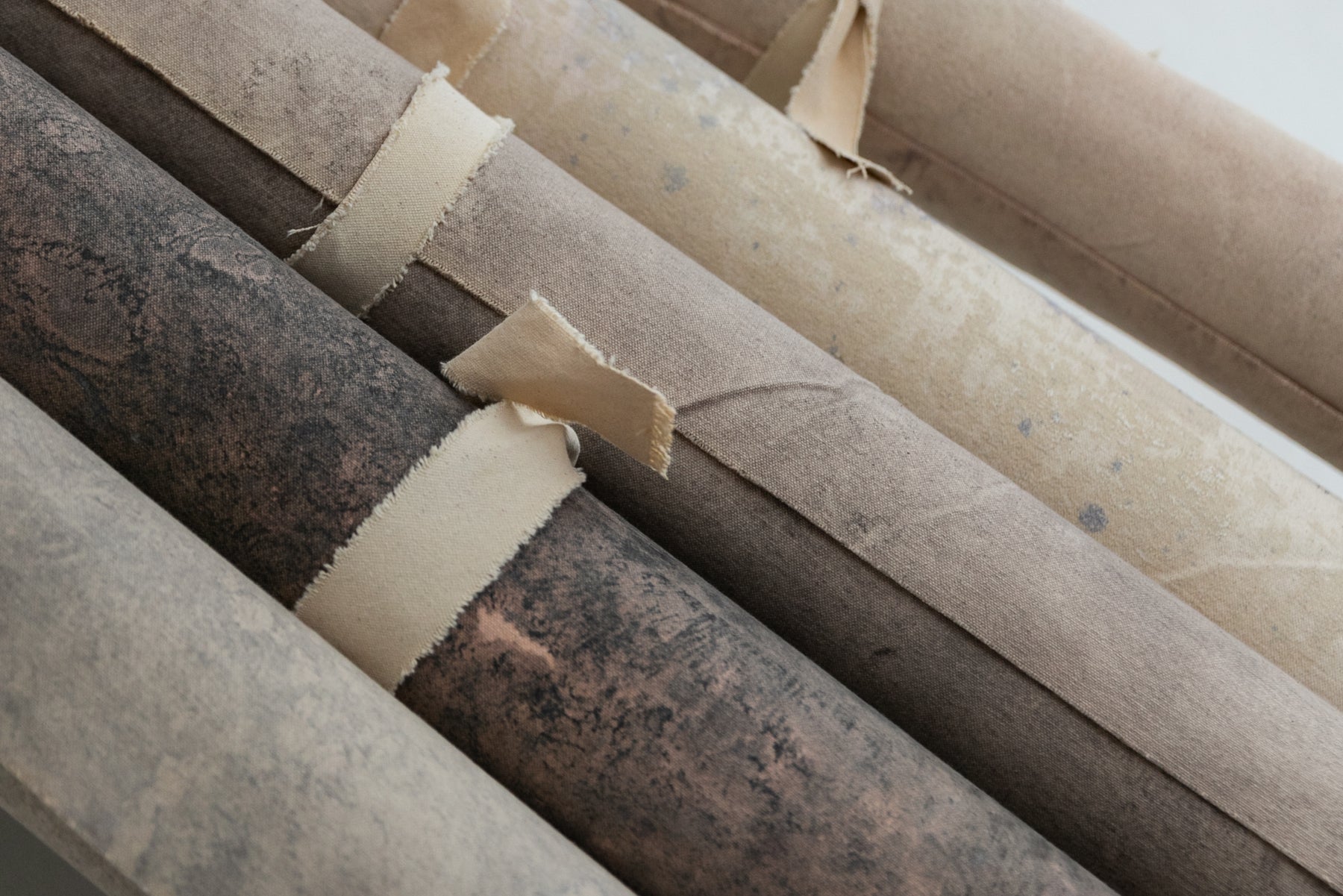 How to Care For Hand Painted Backdrops
"An ounce of prevention is worth a pound of cure" when it comes to the care of painted canvas backdrops. Consistent caution and care will extend the life and quality of your backdrop investment.
Best Practices for Care and Maintenance 
Unroll, set-up, and shoot backdrops on flat, dry, and clean surfaces. 
Studio floors are often dusty, so take a moment to sweep, vacuum, and possibly mop the area before you unroll or shoot your backdrop. 
Shooting outdoors? If you're shooting on bare earth or any outdoor surface check for mud, rocks, or sharp objects that may puncture and damage the backdrop. 
Only allow clean, new shoes, shoe coverings, or bare feet on the backdrop. 
If your subject is wearing shoes be sure to clean the underside of the shoes before they stand on the backdrop. 
Heels should be worn by clients mindfully as they may leave high pressure marks that can be stubborn to remove. 
NEVER
Apply makeup, hair sprays, glitter, or bronzers over backdrop. 
Drag objects across the backdrop.
Drag the backdrop to adjust its position. Instead lift and reset until you're satisfied with its placement. 
Fold your backdrop for storage
Machine wash
Read also- "How to Clean Hand-Painted Backdrops" and "How to Store Hand-Painted Backdrops"