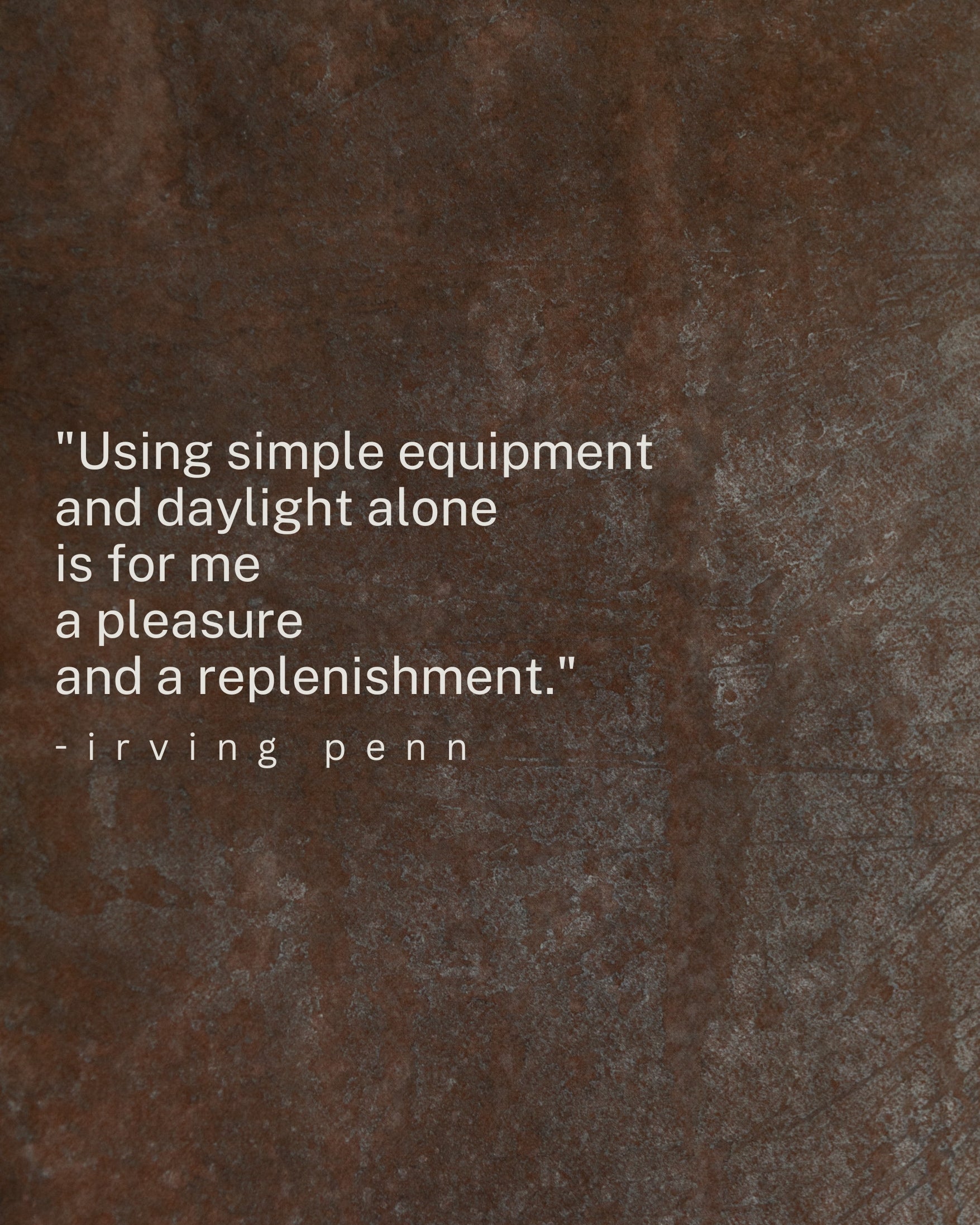 Penn- Backdrop in a Bag
When we pulled these moody, earthy, texture-rich drops off the studio floor, we were instantly reminded of Irving Penn's famed backdrop.
No photographer popularized backdrops like Irving Penn. Penn used his backdrops and it showed.
Backdrops enhance the magic of inspiration and flow.
Backdrops hold space.
Backdrops inspire and elevate the creative experience for clients, creators, and the people who cherish and find inspiration in the images that include them.
But a backdrop, like any creative tool, isn't itself precious. The way you use a thing is what makes a creative tool a creative tool. Backdrops don't serve creative play whilst tucked in a bag waiting for the so-called "later" or perfect moment.
Backdrops are made to be used, folded, hung, pushed, taken into the garden, sat on, and seen in the now.
The "Penn" Backdrop in a Bag drops Thursday June 1 2023 at 11:11 am MST.
This is a very small collection with only 5 "Penn" Backdrops. When they're gone, they're gone.
Each Backdrop in a Bag includes:
1, 5x7 muslin backdrop

1, coordinating Studio Tote

2, heavy weight clamps
To learn more about Backdrop in a Bag click HERE.
Good to know:
Each backdrop in the Penn collection will be individually listed so you'll know exactly the backdrop you're getting.