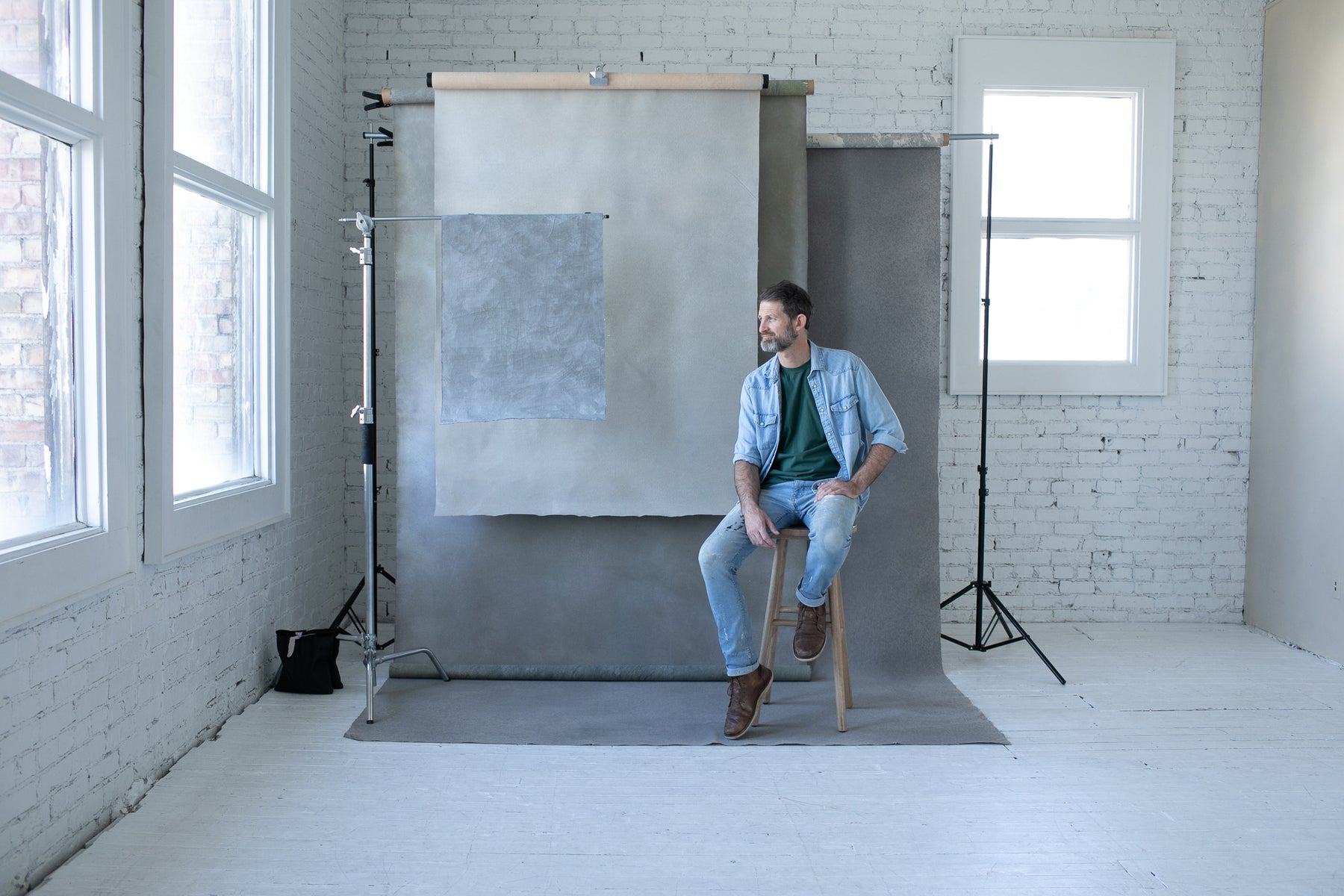 How to Choose a Backdrop Size
Whether you're renting or purchasing when selecting a backdrop: size matters. 
We've written a handy guide to help you determine the best size backdrop for your job. So, what size should you order? That all depends on what you're shooting...
First, grab a measuring tape to reference width and height and consider- 
Studio ceiling height
Hang preference- do you prefer a sweep (curved canvas for subjects to stand on) or a straight-hang look? Or both?
Do you generally shoot single subjects or groups?
Do you prefer tighter crops or big generous backdrops with plenty of negative space?
If you're torn between two sizes, we recommend sizing UP! In fact, we recently asked a group of clients if they were happy with the size they purchased and 60% said they wished they had purchased a larger size.  
Take a look at our most common listed backdrop sizes below:  
2'x3' flatlay surfaces are ideal for

 

jewelers, makers, Etsy shops, boutiques, flatlay stylists, and wedding photographers. Works for very tight headshots and layering. 
4'x6' Small is

 

the

 

size for

 

close headshots, florists, ceramic artists, product photographers/flatlay stylists and wedding photographers

 

who prefer larger surfaces but don't

 

quite

 

need the 6' width of our medium size.
6'x8' Medium

 

is the preferred choice for

 

florists, ceramic artists, and headshot photographers.

 

At 6' wide this size accommodates headshot posing of up to 2 people, fits easily in a car, and travels like a dream.
6'x10' Large

 

is our flagship size framing 1-2 standing subjects beautifully. Makers, photographers, and florists love this essential size.  
*** 8'x12' XLarge is our most popular size. Its abundant 8' width and 12' length offers plenty of shooting space, a short sweep, and plenty of room for movement or small groups.***
8x16 XXLarge is

 

the choice of photographers who want everything

 

the 8x12 (XL) offers PLUS an extra 4' of length for a more generous seamless sweep.

 

*This size is exclusive to

 

The Great Salt Lake,

 

Vintage Black, and commissioned pieces, only.  
No matter the size, your backdrop ships free to all 50 US states arriving mounted and rolled on a sturdy tube making storage, travel, and on-location work a breeze.  
All sizes travel safely in any vehicle so long as it has pass-through access between the trunk and front seat; hatch back, sedan- you name it. For more on travel and storage see our blog post "How to Store Hand Painted Backdrops" HERE.
If our standard sizing doesn't suit your needs we offer custom sizing and are happy to work with you. Shoot us a contact us form HERE.